RMK Publications Services listed here include:
Formatting and Publishing including cover creation
Teaching authors how to do it themselves.
Website creation and Design using WordPress
Formatting and Publishing Services
RMK Services will format your finished book and cover for print and/or ebook on Amazon or Ingram Spark. She can also assist you in creating your own account, copyrighting, ISBNs and uploading the final product.  Author must determine if the book is to be published via Ingram Spark or KDP Amazon.   Author will work closely with RMK to create the information required for marketing and sales purposes.  If using Ingram Spark the author agrees to pay for the book's ISBN and barcode costs.
Meetings can be in person or by telephone and email. The initial consultation either in person or over the phone is free of charge.  The initial discussion goes over the expected timeline and formatting specifics requested by the author.  This will be followed by a formal memorandum of understanding concerning the book.
RMK charges $25 per hour plus tax with a payment of $125 in advance.  Minimum charge per book project is $250 (The average time completed manuscripts take for formatting and uploading is 10-12 hours).   RMK will provide a detailed cost analysis with her final statement.  Charges will include tax.
RMK guarantees that the book will be uploaded and completed in a timely manner as long as the author has given her all materials and information needed to format and upload the manuscript.  Frequent communication is vital to timely publication.
Authors may choose to have their books promoted through the RMK website.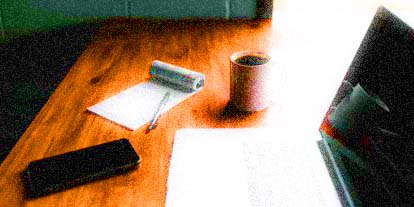 Educational/Training Services
Rose will teach those who are interested in doing their own self-publishing the steps needed to publish through either Ingram Spark or KDP, or give instruction on various ways to create a book cover.
Website/Blog Training
RMK can help authors set up a website with a blog option using WordPress.  Authors can choose their own designs and be taught how to add photos, create or update pages and how to keep the site alive by creating new posts (blogs)
Credentials
Rose Marie Kern is currently the president of SouthWest Writers – with 377 members it is the largest non-profit writer's organization in the region. She has authored over a thousand articles which have been published in regional and national magazines, as well as five books, three of which have received awards.
Books/ebooks Formatted and Published by RMK
 The Flypaper Witch – Mary Candace Mize
Sweet Ivy's Gold – Paula Paul
Not Without Angelica! Children's book by Loretta Naranjo Lopez
The Church of You – Rose Kross Karamatheene
Wombhala – Maiz
KiMo Theatre: Fact & Folklore – by Jacqueline Loring & SWW
The SouthWest Sage Anthology 2018
The SWW Writing Contest Winner's Anthology 2019
Creating Microclimates for High Desert Gardens – Kern
…And Something Blue (ebook)  by Dennis Kastendiek
The Storyteller's Anthology (ebook) by SouthWest Writers
Air to Ground 2020: A Guide for Pilots to the World of Air Traffic Control
Stress is Relative: Memoir of an Air Traffic Controller – Kern
The Solar Chef: A Southwestern Recipe Book – Kern
FUNdraising Events for Small to Medium Non-Profits – Kern
Victory from the Shadows – Montague