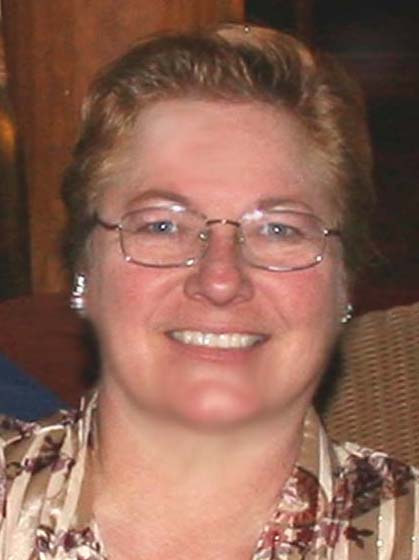 The owner of RMK Publications, Rose Marie Kern, is Past President and a current board member of SouthWest Writers – with 406 members it is the largest non-profit writer's organization in the region. She has authored over a thousand articles which have been published in regional and national magazines, as well as five books, three of which have received awards.
A retired Air Traffic Controller, Rose has written over a thousand articles for magazines such as Mother Earth News, Solar Today, IFR Refresher, Plane & Pilot News, the FAA Intercom, Fly Low Magazine, the Atlantic Flyer and more.  She also gives presentations on writing, gardening, climatology and aviation history.  Rose partners with website designers, cover artists, and book editors located in central New Mexico to bring options to her clients.
To begin the process, send an email indicating interest to: rose@rmkpublications.com or call (505) 417-6790 between 10am and 6pm Mountain time.
Kudos for RMK Publications Services
Dr. Alan E. Diehl
Ms. Kern is absolutely superb in assisting experienced and neophyte authors in producing their manuscripts. She possesses all the skills necessary to prepare projects, especially for publication on Amazon KDP. Her insights were invaluable and her recommendations both tactful and timely.
Lillian Armijo
I received my books today, and they look fantastic.  I couldn't have done it without your help and expertise.  Thank you for facilitating this dream of mine to be a writer.  I wanted to do that as a child but didn't know it would happen now as an adult.   Thank you, Rose!
Joyce Phillips
Rose recently formatted my new book, Stolen Sisters, and helped me publish it with Ingram Spark. She is amazing. We used zoom to personalize talking to each other and I watched her complete each step in the downloading process to publish my precious book. I was very nervous throughout the process and Rose maintained a steady strength throughout. I highly recommend her.
Books, e-books and Scripts Formatted and/or Published by RMK 
Stolen Sisters (Book)  Joyce Phillips
Armegeddon's Angel – (Book & ebook)  Dr. Alan E. Diehl
My Favorite, Funniest Memories – (Book)  Lillian Armijo
George Leaves the Lights On! (Children's Book) – Barbara Genovese
Grandaddy's Wisdom (ebook)   Joe Brown
Sara and the Still, Small Voice (Book & Ebook)  Joan Moss
Beagle Blues (Book & ebook) Thelma Giomi
Dancing to the End of Our Rainbow – (Book & ebook)Evelyn Neil
Check Your Financial Privilege – (Book & ebook)Alex Gladstein
Bitcoin is Venice – (Book & ebook)Allen Farrington
Mickey & Me – (ebook) E. Joe Brown
Shatter My Heart – (Book & ebook) Thelma Giomi
Abbey-Ashman: Two Colonial & Pioneering Families of North America- Paperback and Hardback Library quality – Margaret Shannon
Deal Me In – (Movie Script) Jacqueline Murray Loring
Fiesta of Our Lady of Guadalupe – (Book & ebook) Gloria Robinson
Weather's Store – (Book & ebook) Thelma Giomi
Blessed Street – (Book & ebook) Verne Lucero
My 40 Year Dialogue with Jesus – (Book & ebook) Ramon Sanchez
Winter's Invitation – (Book & ebook) Thelma Giomi
Kidnap Marilyn –(Book & ebook) Alan E. Diehl
Toro: The Naked Bull – (Book) Jeffrey Candelaria
Bridge to Socorro – (Film Script) Jacqueline Murray Loring
Talking Dogs, Singing Mice, & Other Shaggy Dog Stories (book) Stan Rhine
Creating Microclimates for High Desert Gardening – (Book & ebook) Kern
Church of My Heart – (Book) Debra & Thelma Giomi
The BackPedalers' Club – (Book) Karley J. Meyers
Seven Weeks to Forty Thousand (Book & ebook)– Dennis Kastendiek
The Flypaper Witch Murders – (Book & ebook) Mary Candace Mize
Seeing the World in 20/20 – (Book & ebook) SouthWest Writers
Sweet Ivy's Gold – (Book) Paula Paul
Not Without Angelica!  (Children's book) by Loretta Naranjo Lopez
The Church of You – Rose Kross Karamatheene
KiMo Theatre: Fact & Folklore – (Book & ebook) by Jacqueline Loring & SWW
The SouthWest Sage Anthology 2018 (Book & ebook)
The SWW Writing Contest Winner's Anthology 2019 (Book & ebook)
…And Something Blue (ebook)  by Dennis Kastendiek
The Storyteller's Anthology (ebook) by SouthWest Writers
Air to Ground 2020: A Guide for Pilots to the World of Air Traffic Control
Stress is Relative: Memoir of an Air Traffic Controller – (Book & ebook) Kern
The Solar Chef: A Southwestern Recipe Book – (Spiral bound book)_ Kern
Wombhala – (Book) Maiz
FUNdraising Events for Small to Medium Non-Profits – Kern
Victory from the Shadows – (Book & ebook) Montague
When the Mockingbird Won't Sing (Book & ebook) by Victoria Ramakka