Announcing the release of

Toro: The Naked Bull
The lust for glory and fortune are as old as the origins of mankind.
Obsession, unbridled, can result in the destruction of the individual and the people they love. Toro – The Naked Bull is such a tale.
Luis Montoya, oldest of the Famed Montoya Bullfighting  family is dashing with a lust for power and women. Soon he is to be anointed "greatest" Matador adored by the residents of  Villa de Candelaria and much of  Europe.  He is handsome, charismatic, brash and driven, thirsty for fame and the spoils which accompany it. Luis' relentless quest for power comes at the expense of anything or anyone. Luis is also the object of Gabriella's heart. She is the untouched, beautiful daughter of one of the town's hardest working toolmakers,  Juan Trujillo.
Simone, a younger brother, is an honorable man and an accomplished Matador in his own right. He is often troubled by his calling as a Matador, but carries on the Montoya family tradition of   bullfighting.
It has often been said that the brave have no fear. Bullfighters know this is false. They live with danger,  fear becomes a familiar acquaintance. The Toro is bred to wield chaos and fury in the dirt circle. The bullfighter knows he is totally exposed amid the mighty forces of the bull, just inches away.
In Spain, in the early1950's, when bullfighting was a cultural tradition of almost mythical proportions.  Its people love and admire Matadors and the trappings and  pageantry of the Corida. For some, Matadors are         defined for their bravery and defiance of death. Bulls (toros) are also held in great regard for their strength, spirit,  ferocity and courage. The juxtaposition between the courage and skills  required to address and defeat a 1600 pound raging bull, against the terror of being impaled is a metaphor for life in TORO – The Naked Bull.  The spectacle of Corrida – bullfighting with its pageantry, protocols, power, fame,  bravery, and romantic ideal makes for a powerful saga.  Add the elements of betrayal, loyalty, resentment, and love amongst the Montoya brothers and the cocktail of family rivalry and chaos explodes .
      The smite of the Toro is furious. The forces of destiny persist amid any  attempt to sway its course. Destiny comes. It always comes.
◊◊◊◊◊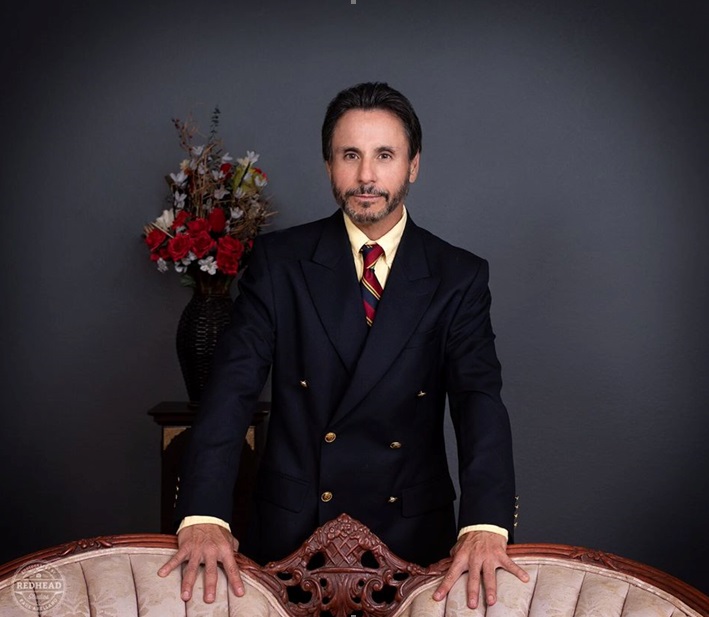 Jeffrey Candelaria
A native of Albuquerque, New Mexico USA and a graduate of the University of New Mexico, Jeffrey started TORO-The Naked Bull as a life project in 2008 inspired by child and teen year experiences, including numerous trials and tribulations while growing up in Albuquerque. After he survived a car crash at ten killing his mother Shirley, he was raised by his hard-working grandfather and domineering grandmother in a lower middle-class area of Albuquerque.
Thrust into a new world absent of his mother, he experienced love, dysfunction, violence, isolation, a quality education and a childhood rife with contradictions, all of which inspired the compelling saga of TORO-The Naked Bull.
As an adult he worked across multiple disciplines including, Sales and Marketing, Corporate Relations, Media Relations, Behavioral Economic Sales & Training and has hosted various Television Programs.
Currently, Jeffrey is the host of a weekly opinion and interview style radio show called "The Gauntlet of Truth" on a 50,000-watt radio station in Albuquerque. He is a professional drummer and enjoys: public speaking, writing, reading, astronomy, running and biking. Jeffrey is married to an incredible woman, Nancy.