My Blessed Street

Family discord, and the threat of being sent to Father Flannigan's "Boy's Town" is more than the young Verne can handle.  With little more than a "burning desire" to become emancipated, he runs away from home.   At age ten, he is successful in finding work at the Plaza Café in Santa Fe, New Mexico as a "pearl diver"; however, he has to stand on a milk case in order to reach the scullery sinks.  Down hearted after being stiffed his first week's wages, yet still determined, he lands another job at the De Vargas Hotel.  Everything is going well, until one day he discovers his mentor chef is a pedophile.
A compelling story, by means of "Magic Realism" Lucero also conveys a colorful family history.  Empowered by a "near death experience" and his unshakeable faith inspired by love for his paternal grandmother "Pita", and the "Blessed Virgin Mary", will cause him to endure all.  However, he remembers those who would succor him in his greatest hour of need.  "My Blessed Street" and the wonderful people he would meet there.
Review by Marilyn Miller
"My Blessed Street"  A tribute
Even in our 'golden times, we still need our people. We need them to celebrate our good news, to cry when we hurt and to teach us lessons and point us in the right direction. And if those we love and depend upon are lucky enough, we memorialize them. Each one becomes a piece of our own recorded history.
Verne Lucero enjoys a historical connection to New Mexico that stretches back to the founding of its capital, Santa Fe. In this memoir, "My Blessed Street", Verne brings the courage and tenacity of his ancestors to bear on his own struggle for personal independence. And like them, he wins.
For this struggle, Verne would need his 'street people'-those worthy beings in the vecinidad de Lower Agua Fria and beyond, who opened their hearts to a confused child (and later, adult). These 'blessed people' did their best to fill the empty places in Verne's heart and in his soul with what he most lacked; love, security and parental guidance.
Author Bio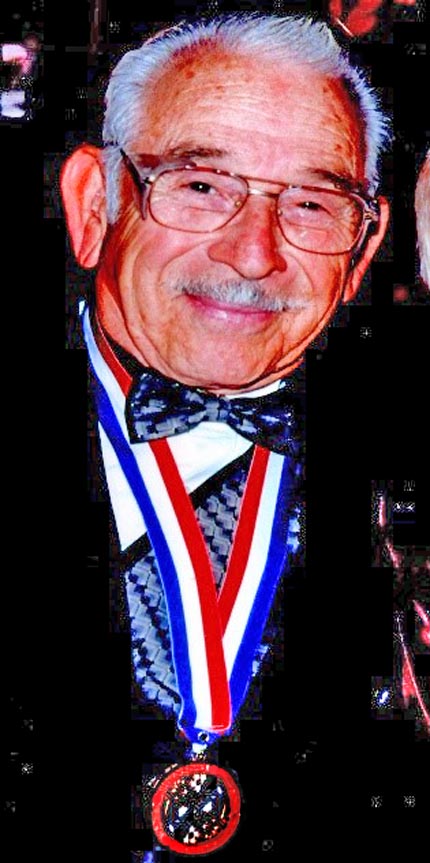 Now in his Golden years, Verne Lucero entered the workforce at age ten. "I had to use a milk case to stand on, to reach the scullery sinks to wash dishes," Verne says. By age sixteen, he had worked at the Old Conrad Hilton Hotel in Albuquerque for four years, at which time, management offered him a full scholarship to attend the World Class  Culinary Institute in New York. He declined, opting to enlist into the service.
In later years, upon retiring from Espanola Hospital as Maintenance Supervisor, Verne embarked upon an art career. His awards are numerous, including the prestigious: New Mexico Governor's Award for Excellence in the Arts, and three National Veterans awards. His work is now displayed in the permanent collections of three principle New Mexico Museums.
More recently, he has taken to writing his memoirs. Though he finds this endeavor quite challenging, he has managed to collect two first-place awards for his "Patriotic, personal-experience" essays, and the 2013 entry, second place for his "Humorous, self-experience" essay titled, "Crepe Suzettes on Adak." All of which comes under the sponsorship of, The National Veterans Creative Arts Festival, and the local VA Hospital.
Just a few days ago, Verne once again received word from the VA that his 2016 Essay "Surviving All"  has won first place.Which will now go on to compete nationally.Verne is an active participant in the two Meadowlark writing groups.
My Blessed Street is available on Amazon.